Main article: The Originals Fanfiction (Series)
Season 1

Season
Episodes
1
20 (1 bonus episode)
Slogan
A war is beginning...
Starring
Daniel Gillies as Elijah Mikaelson
Joseph Morgan as Niklaus Mikaelson
Shay Mitchell as Sophia Mikaelson
Claire Holt as Rebekah Mikaelson
Zendaya as Danielle Mikaelson/Neoma
Charles Michael Davis as Marcel Gerard
Phoebe Tonkin as Hayley
Danielle Campbell as Davina

Daniella Pineda as Sophie Deveraux
The Originals Season One Part One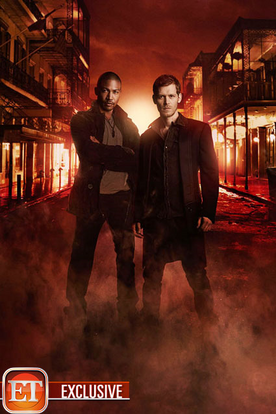 A war is beginning...
The series centers on Niklaus Mikaelson and the Mikaelson Family, as they return to the supernatural crucible that is the French Quarter of New Orleans, a town he helped build centuries ago, and is reunited with his diabolical former apprentice Marcel. Klaus will focus on his relationship with his family and Marcel. Sophia will be in a difficult situation as she falls for Klaus' enemy, Marcel. An old friend of the Mikaelsons and extremely old vampire...possibly their first sire Macklyn arrives to New Orleans....with a hidden agenda...But most of all, Danielle's life is in terrible danger.
The Originals Season One Part Two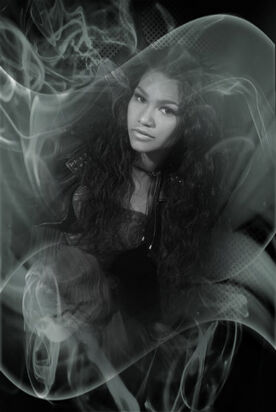 With Danielle's death and Neoma being awakened, things start to spiral out of control in New Orleans. Sophia begins to go down a dark path also making new unlikely allies, Klaus and Rebekah go out against each other, and Elijah trying to keep his family together. Hayley will learn the truth to her family and her pregnancy will begin to become difficult. Aria works together with Neoma to get revenge against The Originals and help her rule all supernatural creatures. Klaus will find himself revisiting the past and questioning his love for Aria. New powerful forces will arrive and become a challenge for The Originals and Marcel. Davina's powers will decide the fate of her life and Sophie will do whatever it takes to complete The Harvest. Serena and Cami find themselves falling deeper into the supernatural world. Marcel will try to help Sophia love again. Rebekah must make a choice between Macklyn and her family. Vanessa is helping Danielle whom is stuck on the Other Side, find a way back to the world of living. Finally, will the Original Family be able to overcome the obstacles they must face...or will they go their separate ways?
Cast
Main Cast
Recurring Cast
Guest Cast
Special Guest Cast
Episodes
Image
Title
Writer(s)
Director(s)
Airdate
#
Always and Forever
Writer: Cori11
Director: Cori11
Fall 2013
#1
THE ORIGINALS RETURN TO NEW ORLEANS - Three months later, Rebekah arrives in New Orleans to discover Klaus has daggered Elijah and handed him over to the enemy, Marcel. During Sophia and Danielle's first time in New Orleans, Sophia meets Marcel whom takes an interest in her and Danielle makes a new enemy. Hayley and Cami also appear.




All You've Got
Writer: KathrineAndJeremy4eva & Cori11
Director: Cori11
Fall 2013
#2
FAMILY IN DANGER--Sophia and Rebekah furious at their brother, Klaus, work together to save Elijah. Klaus has his hands full with the witches and trying to find Marcel's secret weapon. Marcel sees that Sophia and Danielle are different from their family. Hayley makes a dangerous decision and Danielle is saved by an old friend.




Tangled Up In Blue
Writer: Cori11
Director: Kingj0oew2010
Fall 2013
#3
THE RETURN OF MATTHIAS--Klaus reveals he's going to war with Marcel and Rebekah joins him in his quest as they plan to reclaim New Orleans. The sparks between Marcel and Sophia heat up as she attends his masquerade ball along with Cami. Danielle gives the witches a warning. Hayley meets someone unexpected and the Mikaelsons are intrigued by the return of their old friend.




The Ultimate Game
Writer: Cori11 & Vampires1001
Director: Cori11
Fall 2013
#4
WOMAN ON A MISSION — Sophia, Danielle, Serena, and Cami all attend the annual Dauphine Street music festival and Danielle meets someone who is her type. Marcel buys a gift for Sophia and discovers something unexpected. Klaus finally discovers Marcel's secret weapon which leads to an epic face-off between two girls: Half witch-half vampire, Danielle and witch, Davina. Also the return of a familiar face.




Sinners and Saints
Writer: KathrineAndJeremy4eva
Director: Cori11
Winter 2013
#5
SECRETS REVEALED--The truth of why Davina is being protected by Marcel will be revealed. Sophie reveals to Elijah of who is after Danielle and he does whatever it takes to protect his niece. Klaus demands to know what Sophie is hiding about her past. Rebekah is reunited with a former lover. Sophia receives something special from Marcel. Camille talks to Father Kieran about her brother. Danielle begins to have nightmares and mysteriously people start dying.




Fruit of the Poisoned Tree
Writer: Winter 2013
Director: Cori11
TBA
#6
LIVE OR SUFFER--Sophia and Sophie are held prisoner by the witches with Danielle and the unborn baby's life on the line. Klaus and Rebekah try to find the witches before its too late. Thomas, Elijah, and Matthias are trying to find Hayley whom has gone missing. Camille learns the truth of whom was the cause of her brother's death. Danielle offers to help Davina with her magic and Marcel investigates the mysterious killings.




Blast From the Past
Writer: KathrineAndJeremy4eva & OldOneX
Director: Cori11
Winter 2014
#7
REMEMBERING THE PAST--Everyone has flashbacks of the good and bad times. The war continues as Marcel and Klaus are at odds at one another. Rebekah and Danielle ask Brody of his history with Macklyn and Felix. Elijah and Sophia reflect back on their past with Klaus. Also Klaus gets an unexpected visitor. Finally, Hayley asks Thomas for an unexpected favor.




The War Begins
Writer: KathrineAndJeremy4eva & Cori11
Director: Cori11
Winter 2014
#8
KLAUS CHARGES IN-- Klaus fights an army of Marcel's vampires and betrayed by Rebekah, is left in an difficult situation. Elijah confronts Macklyn and Felix about their recent attackings. The witches find Davina leading to an epic faceoff of Danielle and Davina vs the witches. Finally Sophia returns to New Orleans to see the chaos that has happened.




At Least With Sorrow
Writer: Cori11 & Vampires1001
Director: Cori11
Winter 2014
#9
HEARTBROKEN--After cutting her ties with Marcel, Sophia gets a surprising visit from an old friend that shows up to comfort her. Elijah and Matthias come across someone who is connected to Serena. Rebekah gets a surprising connection from someone from the past heartbreaking confession to Danielle, Klaus opens up to Marcel. Thomas and Hayley grow closer as she learns something of her family. Cami breaks down when she continues to try to break Klaus' compulsion. Rebekah speaks to Father Kieran after betraying her brother. And Davina finds herself in danger.




Bring It On
Writer: TBA
Director: Cori11
Winter 2014
#10
SOPHIA VS. AN ARMY--Vanessa Josephine arrives in New Orleans as Sophia and Hayley go to the bayou to learn more of Hayley's family but they also run into an army of vampires and witches. Marcel fights Felix to protect Davina and Danielle. Rebekah confronts Macklyn. Serena finds herself surrounded by death. Thomas has some disturbing news for Elijah. Klaus goes to Marcel for help to find Sophia and Hayley. Strange things begin to happen to Danielle. Finally, someone from Klaus and Sophia's past makes their appearance.




Eclipse of the Heart
Writer: Cori11
Director: Cori11
Spring 2014
#11
AFTER THE DEATH OF A LOVED ONE--Sophia's personality and behavior begin to change causing her to make some very dangerous decisions. After hearing of Danielle's death and secrets being revealed, Davina goes missing with Marcel and Elijah on the search for her. Klaus forms his own plan to find Davina but has his hands full with Aria. Rebekah has a dark agenda of her own. Meanwhile, Serena and Cami find themselves falling deeper into the supernatural world. Neoma makes a new ally. Finally, Vanessa and Klaus fear that they are losing Sophia to the darkness.




Rubbed Raw and Reeling
Writer: KathrineAndJeremy4eva
Director: KathrineAndJeremy4eva
Spring 2014
#12
While Sophia still losing herself she tries to get Aria to remember her and finds out why she can't compel Aria to remember. Meanwhile Klaus and Elijah are being stalked by someone unknown, problem is they don't know if this person is alive or not. Davina leaves the quarter and runs into someone important to her and helps that person with a sticky situation. Aria makes friends with a very dangerous person trying to kill her and The Originals. Rebekah goes to desperate measures to get Sophia and Danielle (Neoma) out of town for good.




Rise from the Grave
Writer: Cori11
Director: Cori11
Summer 2014
#13
SECRETS FROM THE PAST--New Orleans is in chaos as Davina's powers begin to go out of control with Sophie coming to the realization that Davina must be sacrificed and Marcel goes to desperate lengths to protect her causing Sophia to make a bold move. Rebekah soon finds herself in danger with Elijah and Hayley setting off to find her allowing Felix to make his move. Klaus finds himself up against Macklyn. Last, Sophia and her allies meet new powerful forces.




[[Image:|150px]]
The Recluse
Writer:
Director:
Summer 2014
#14
HIDING IN SECLUSION - Out in the Swamp, a witch turned vampire has been hiding out in her mansion for decades since she was usurped from power by Marcel. She reemerges into society from her semi-dessicated state just in time to throw Elijah off balance after his first kiss with Hayley.




Long Way Back from Hell
Writer: User:Cori11
Director: User:Cori11
Summer 2014
#15
A HORRIBLE SECRET FINALLY REVEALED--Elijah searches to find his siblings whom are in danger. Sophia learns of Genevieve's past with Rebekah. Vanessa and Matthias get into a bloody showdown with the New Orleans Coven. Neoma and Aria plan their next course of action which lead to Bethany, Jayne, and Brody to interfere. Serena finds herself going through hell when she learns more of why she is surrounded by death. Hayley confronts Celeste about the curse on her family and finally gains Alice's help. Marcel and Macklyn revisit the past with Marcel also getting some valuable information. Also, the Original Family's bond could be destroyed forever from Rebekah's devastating secret and Danielle is reunited with a force to be reckoned with on the Other Side.




150px
Moonlight Sonata
Writer: Cori11 & KathrineAndJeremy4eva
Director: Cori11 & KathrineAndJeremy4eva
Summer 2014
#16
Elijah decides to throw another Mikaelson Ball in order to reunite his family but also lure out their enemies. Hayley bonds with her family whom she searched for years, learns something unexpected, and confronts Thomas about the truth to her baby. Macklyn makes a romantically move against Rebekah which brings back their past. Katherine returns and is reunited with an old flame causing Elijah to become jealous. Aria makes an emotional confession to Klaus. Marcel gives Sophia some important information that could bring Danielle back to life. Danielle has her hands full dealing with Mikael but also encourages Davina to love her magic and embrace it. Neoma and the witches bring up a challenge for Elijah. Felix brings an unexpected blow to the event that will cause most to meet a bloody end.




TO/TVD Special
Writer:
Director: Cori11
Summer 2014
#17
RETURNING TO MYSTIC FALLS--After finding out that her best friend is on her death bed, Sophia along with Elijah and Klaus hurries back to Mystic Falls. Sophia tries to find a way to save Katherine but seeks guidance from Qetsiyah and Bonnie. Elijah reminisces the past of him and Katherine. Klaus is trying to solve his unfinished business with Caroline. Meanwhile back in New Orleans, Rebekah and the others help Marcel to keep things under control in New Orleans to prepare for what's to come against Neoma and Aria.




Taking Charge
Writer: User:Cori11
Director: User:Cori11
Summer 2014
#18
THE WAR BEGINS--As the traditional feast day begins, Klaus, Sophia, and Elijah return to New Orleans to help Rebekah and the others with the upcoming war. Davina, Alice, and Christabella team up against the New Orleans Coven. Hayley takes matters in her own hands on how to deal with Felix but ends up getting help from Jayne whom learns a bit about her past. Serena makes the decision to fight the Grim Reaper head on. Sophia must use her element in order to save many lives. Also, Klaus, Elijah, and Marcel team up with Macklyn team up temporarily to ignite the flame of war in order to draw out Neoma.




Fate
Writer: User:Cori11
Director: User:Cori11
Summer 2014
#19
A NEW FUTURE SEEN--After successfully bringing back her friends and others, Sophia finds herself at the pit of Neoma's anger and despair. Klaus must defend himself against Aria as she holds a white oak stake but is he willing to kill her? Hayley is up against Felix in a bloody showdown and must end it once and for all. Serena has a difficult fight up for her as she chooses to become the new Grim Reaper in her father's place. Marcel and the others continue to fight a war desperately until they get help from Davina, Alice, Christabella, and Jayne. Brody foresees a new future. Finally, Vanessa finds a shadow haunting her and will Sophia be able to bring back her daughter?




Parting Ways
Writer: User:Cori11
Director: User:Cori11
Summer 2014
#20
GOING SEPARATE WAYS--After the arrival of the baby, Hayley confides in Sophia as her and Klaus make a difficult decision. Danielle questions her life now as she is no longer a vampire and maybe beginning a new journey will help with Davina by her side. Rebekah has a new story written for her and Sophia finally begins a relationship with Marcel. Katherine learns of Sophia's history by Qetsiyah. Also, many of the characters choose what they will do what their life, as some stay and others go. After everything that has happened, another new King is chosen and a throne for a Queen is made as well. Finally, new threats occur and new allies appear.




The Calling
Writer:
Director:
Fall 2014
#21 (Bonus)
A NEW PATH WRITTEN--Jayne whom has been strange feelings lately is visited by Charlotte Whittaker, a mysterious girl whom has come in search for her. Learning that she can find out more about her past of who she truly is, she must go to San Francisco, bidding an emotional farewell to her loved ones. She will meet new people upon her arrival and also become a target. Things will completely change for Jayne as her new journey begins...



Specials
TO/TVD Special
Promotional
Videos
Full Trailer: http://slide.ly/view/276bfdfee587e682402a73acc34e630c
(Special thanks to a good friend of mine who created the trailer for this fanfiction!)
Photos
Community content is available under
CC-BY-SA
unless otherwise noted.