Alec Sigurd
Biographical information
Born
Status
Occupation
Titles
Species
Gender
Family information
Significant Others
Siblings
Relatives
Supernatural information
Appearance
Played by
First seen
.
Alec Sigurd is a major character in second season of NightFall and later a main character in Eternal Darkness. He shared a strong bond with Charlotte Whittaker and played an important part in her journey. He is a supernatural being that will bring a bit of a twist to the story and what he is cannot be said.
At the beginning of Eternal Darkness, he joins Lunctus Academy as one of its Guardians alongside Mason Edwards, his best friend. Alec believes in Cedric Aldrich's motivations in a united world. He also helps Nyla Zepeda, his childhood friend, in understanding the supernatural. During this he forms a bond with Katherine Pierce.
Early Life
Edit
Alec's Story
Edit
Personality
Edit
He's more knowledgeable about the supernatural world than many other people.
Physical Appearance
Edit
Powers & Abilities
Edit
Weaknesses
Edit
Relationships
Edit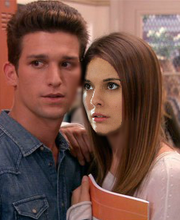 Main article: Alec and Nyla
Alec's childhood friend.
Appearances
Edit
Bloodlines
Edit
Dawn of Magic
Edit
Immortality
Edit
Promotional Images
Edit
This character is inspired by Zero Kiryu from Vampire Knight.
In Taking Charge, Thomas tells Brody that he contacted Alec a few months ago and asked him about Hayley and Klaus' daughter, Hope Mikaelson. Knowing of The Original Family's history, Alec is sure that the child is half vampire, half werewolf, and half witch. He also believes that there is a purpose for why that child was created, not for Klaus' redemption but to destroy Klaus.
Community content is available under
CC-BY-SA
unless otherwise noted.